Another KISSES Fest has come and gone at
audiofemme
. We had a good turnout this year - I haven't had a chance to listen to any of the other Makeouts yet, but I really enjoyed working on the Peck on the Lips compilation, and was really impressed with everyone's contributions. Also,
yue_ix
did a fantastic job with the cover art. Everyone's been talking about it, and rightly so.
I know I'm biased because I'm both a co-mod and a contributor, but I highly recommend checking out the fest. You can find all the Pecks (and the cover art!)
here
, and the Makeouts are posted directly to
audiofemme
.
This year I recorded four Pecks and one Makeout. Streaming is available through the mp3 links for all of them. Here they are: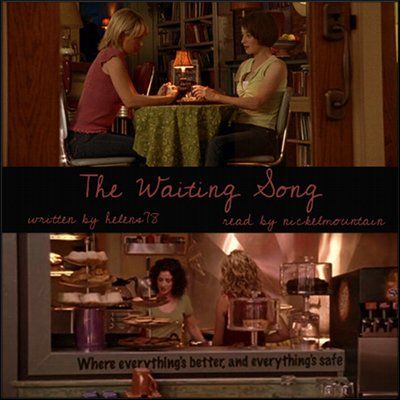 Title:
The Waiting Song
Author:
helens78
Fandom:
One Tree Hill
Pairing:
Karen Roe/Deb Scott
Rating:
General Audiences
Length:
00:01:12
Summary:
Karen knows how to wait.
Links:
mp3
||
m4b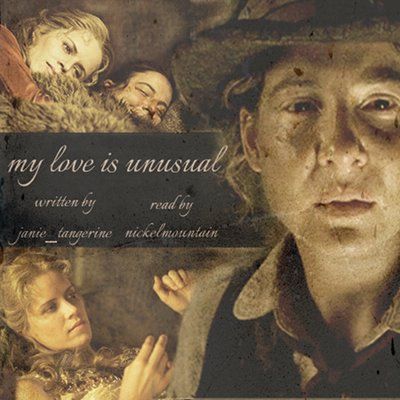 Title:
my love is unusual
Author:
janie_tangerine
Fandom:
Deadwood
Pairing:
Joanie Stubbs/Jane Cannary
Rating:
Explicit
Length:
00:05:05
Summary:
Jane shakes whenever Joanie takes off her clothes.
Links:
mp3
||
m4b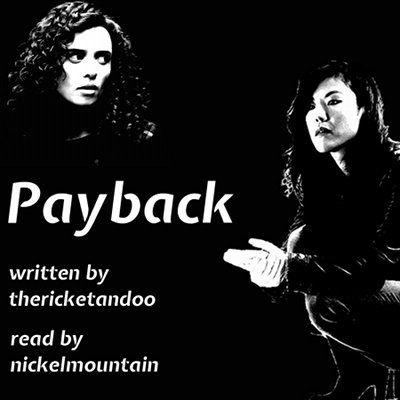 Title:
Payback
Author:
thericketandoo
Fandom:
Hannibal
Pairing:
Freddie Lounds/Beverly Katz
Rating:
Mature
Length:
00:05:48
Summary:
Bev wasted no time forcing her way in as Freddie opened the door to the motel room. It was startling, how quickly Bev was inside and removing articles of clothing. Startling, yes, but in the best way possible.
Links:
mp3
||
m4b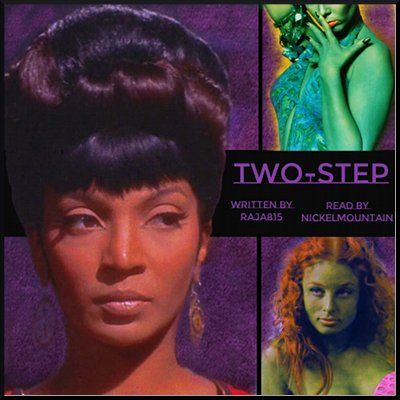 Title:
Two-Step
Author:
raja815
Fandom:
Star Trek TOS (with a certain character from AOS)
Pairing:
Nyota Uhura/Gaila
Rating:
General Audiences
Length:
00:09:56
Summary:
It seems Uhura knows a few things about Orions.
Links:
mp3
||
m4b
Title:
How Subtle the Links
Author:
hanet
Fandom:
Star Trek DS9/TNG
Pairing:
Ro Laren/Kira Nerys
Rating:
Mature
Length:
00:39:10
Summary:
Ro Laren and Kira Nerys meet at the opening of a Bajoran Occupation Memorial.
Music: Haikuesque (When She Laughs), by BibioWritten for the Femslash and Queergen Summer Exchange at
wherenowoman.
Reader's Note:
I originally asked permission to record this fic over a year ago. Maybe even a year and a half? I remember thinking I was behind in recording it when I first started to work on it for KISSES Fest last year. I failed out about halfway through the recording, through absolutely no fault of the fic's, and started over from scratch this year. I'm really glad I finally finished it. I love this story to pieces. <3
Links:
mp3
||
m4b
Thanks again to all the authors for giving me permission to podfic their work! If you enjoy these podfics, please do leave feedback for the authors.
And thanks as well to
cantarina1
for being such a lovely co-mod! <333